The Best Probate Lawyers in Mesa AZ


Probate is the legal process through which a person's estate is administered after they pass away. The probate process accomplishes a number of different tasks, including transferring property to the beneficiaries of an estate, paying
taxes
, settling debts, and handling any disputes regarding any will that may exist. If a person passes away without a will (intestate) it can cause
a complicated process that often takes months or even years.  For this reason, many people that are involved in the probate process may want to discuss their situation with an attorney in order to ensure that their legal rights are protected. Examples of the parties with an interest in probate proceedings that could benefit from legal representation include will beneficiaries, executors, creditors, and parties who believe that they have an unrecognized interest in an estate.
Avoiding Probate through Estate Planning
The probate process can be extremely expensive and may cost an estate tens of thousands of dollars in legal fees and other costs. In addition, the assets of an estate can be tied up in probate for a significant period of time, a situation that can be stressful for a person's heirs and other beneficiaries. Consequently, many people try and avoid having their estate go through probate. There are many ways that Mesa Estate Planning Attorneys can help people avoid probate, including the following:
Placing Assets in a Trust – When assets are placed in a trust, the trust is passed to the beneficiaries without having to go through probate. While trusts can be created by a will, people can also use a living trust, which allows them to place their assets into a trust during their lifetimes.
Placing Assets in "POD" Accounts –

Another way to avoid assets going through probate is to use bank accounts designated as "Payable on Death." These accounts automatically pass to a named beneficiary when the account holder passes away without having to go through probate.

Beneficiary Deeds for Real Estate –

Similarly to POD accounts (referred to as "Transfer on Death" (TOD) deeds and only recognized by certain states), beneficiary deeds automatically transfer an asset to a named beneficiary after the primary owner's death. These kinds of deeds are often used to transfer real estate from one person to another.

Joint Ownership –

Another way in which people can pass property without having to go through probate is to own them jointly. Generally, this is accomplished by stating that a particular piece of property is owned jointly on the ownership document, such as a real estate deed.
Contact a Probate Attorney Today to Discuss Your Case
Probate disputes can arise in a variety of ways, including will contests, challenges to the actions of an executor, beneficiary disputes, and claims made by creditors. In many cases, these legal matters can be extremely complicated and have a significant impact on a person's financial situation. As a result, it is important for anyone that is going through probate or who is considering trying to avoid probate to talk to an experienced lawyer as soon as possible.

Subscribe to my channel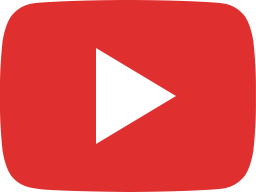 What is the Probate Court Process in Arizona?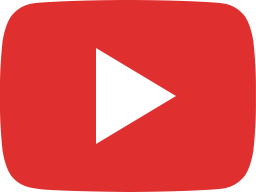 What are the 2 Major Types of Probates in Arizona?
Estate Planning Law Firm in Mesa AZ
1013 South Stapley Dr
Mesa, AZ 85204
(480) 500-9549