Probate Attorney Maricopa County

Probate is the legal process through which a person's estate is administered after they pass away. The probate process accomplishes a number of different tasks, including transferring property to the beneficiaries of an estate, paying taxes, settling debts, and handling any disputes regarding any will that may exist. If a person passes away without a will (intestate) it can cause a complicated process that often takes months or even years. For this reason, many people that are involved in the probate process may want to discuss their situation with an attorney in order to ensure that their legal rights are protected. Examples of the parties with an interest in probate proceedings that could benefit from legal representation include will beneficiaries, executors, creditors, and parties who believe that they have an unrecognized interest in an estate. 
2 Major Types of Probates in Maricopa County

There are two major types of probate processes here in Maricopa County: informal probate and formal probate. If all of the heirs in an estate are on the same page, you can use the informal probate process. This means that one of the heirs takes charge and asks the court to be appointed personal representative. They will take many documents from the other heirs saying that they're okay with that individual being in charge. If all of those documents are completed correctly, then the court will appoint that person to be personal representative and they can then begin administering the estate according to the law.
However, if any of the heirs is not on the same page, then you have to proceed with formal probate. This means that the heir that wants to be in charge will ask the court to set a court hearing. This is usually a few months in advance and then that air has to let the other heirs know of the day and time of the hearing, so that they can have a chance to object. If nobody objects, then you can move forward with administering the estate. But if somebody objects, then the court will set a future date for a trial where the court will determine who is better suited to be in charge of the estate
Informal probate is almost always preferable to formal probate, because there's no court hearing, which means less in attorney's fees and an easier administration of the estate. But it's not always possible if all of the heirs aren't on the same page.
If you have a question about whether you can administer your estate via informal or formal probate, please give our office a call. We are experienced probate attorneys in Maricopa County and we would be happy to learn more about your situation and help you make sure that you are administering the estate according to the law and the best and most efficient way possible.
What is the Probate Court Process in Maricopa County?
When someone passes away, they may have some assets that already have a place to go. For example, a joint checking account will have somebody else on the account or an account might have a transfer on death or payable on death designation, or often in retirement accounts there's a beneficiary designation.
All of these transfers happen automatically, which means there's no court involvement. Some other accounts, though, may not have a place to go, and the only person who has legal authority in those cases to direct where those assets go is a probate court judge, and that means that your loved ones will need to apply to the court to become your personal representative or executor, and in those cases they can begin gathering those assets and distributing them.
Once appointed by the court, the personal representative needs to determine all of the assets that the deceased person had. They also need to determine how much each of those assets are worth and the need to turn them into cash so that they can later be distributed.
Another job with the personal representative is to determine if there are any bills outstanding that need to be paid by the estate. Once all that has happened, the personal representative can give an accounting to all the heirs so that they can make sure the money went where it was supposed to go, and the personal representative can then close the estate. That process usually takes around six months, although it could be shorter or longer, depending on the complexity of the estate.
If you need help with the probate court process, please give our office a call. We have years of experience with the probate process in Maricopa County and would be happy to help you look at your situation, determine what the next steps are and make sure that the estate is administered appropriately.


Subscribe to my channel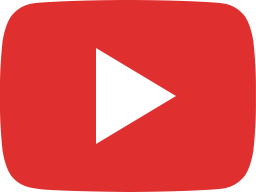 What is the Probate Court Process in Arizona?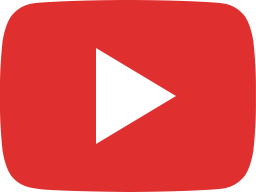 What are the 2 Major Types of Probates in Arizona?
Estate Planning Law Firm in Phoenix
CityScape, 1 E Washington St #500,
Phoenix, AZ 85004
(602) 900-1750